Marxism 2017 - ideas for a world in turmoil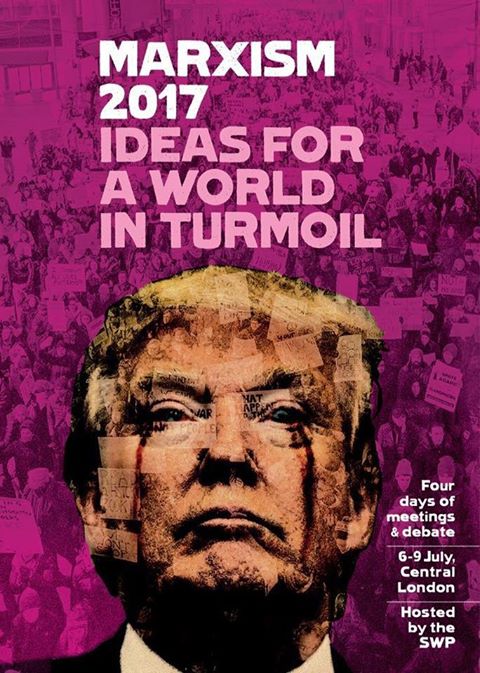 Marxism Festival 2017
is a four day political festival hosted by the Socialist Workers Party involving debate, discussion and culture from 6-9 July 2017 in central London.
We live in a time of political turmoil: from the vote to leave the EU to the election of Donald Trump.
The election and re-election of Jeremy Corbyn as leader of the Labour Party pose new questions for the left. Marxism festival is a place to debate how best to respond to the challenges we face.
Marxism 2017 takes place against a backdrop of continuing economic crisis, global instability and debates over immigration and freedom of movement. We will seek to discuss questions raised by all of these issues: from resisting the racist backlash and Islamophobia to war and imperialism, from climate change to the role of nation states.
One hundred years on from the Russian revolution we hope to explore what we can learn from it today in order to better fight the Tories and challenge capitalism.
We will also explore many other issues at Marxism 2017 including oppression, science, Palestine, economics and much more.
If you would like to get a ticket for Marxism 2017, or for more info, you can call our office on 0207 840 5620 or book
here
Labels: Donald Trump, Marxism, socialism