Race, Class and Identity / Marxism 2019
Race, Class and Identity - A one-day conference hosted by International Socialism
Saturday 18 May, 11am – 5pm, Friends Meeting House, London
Questions of identity and their relation to racism and oppression are centre stage in these divided and dangerous times.
This conference will look at the impact of renewed 'identity politics' on those who want to fight for genuine liberation and get rid of capitalism
For more details and how to register - see
here
-----------------------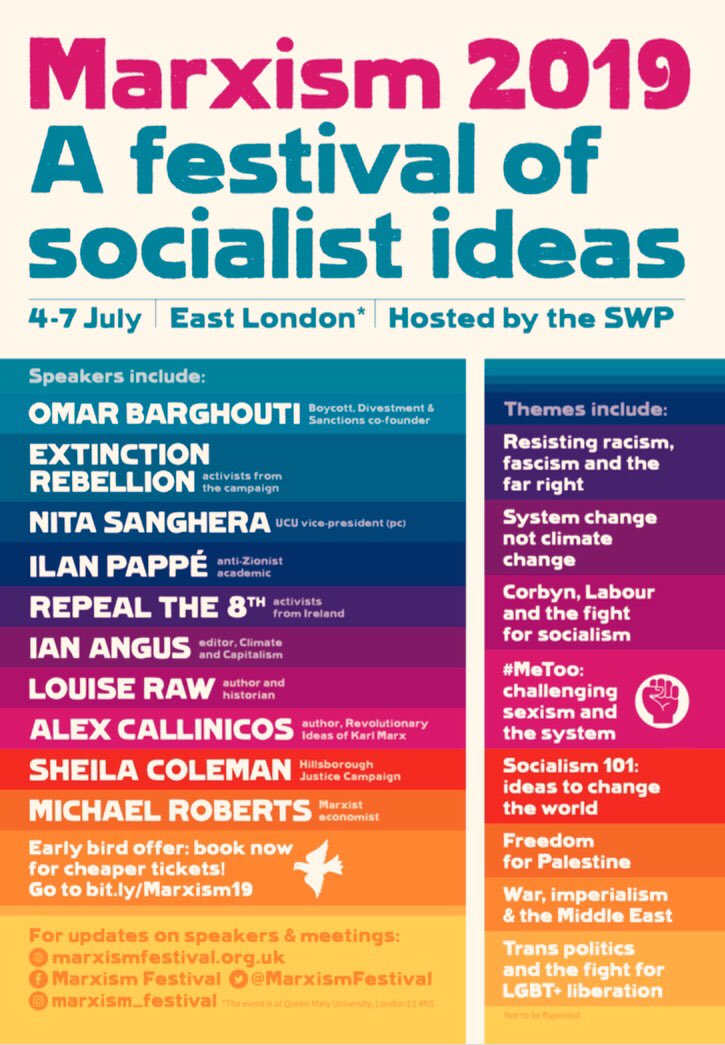 Marxism 2019 - A festival of socialist ideas - 4-7 July, London
Capitalism is in crisis. Society is rapidly polarising between Left and Right. Marxism Festival 2019 is the place to debate how we can beat back the rise of racism, fascism & the far right. But thousands of people from around the world will also be discussing the alternative to the system that means chaos.
Speakers include: Omar Barghouti • Extinction Rebellion • Ilan Pappé • Louise Raw • Ian Angus & more!
For more information and how to book see
here
Labels: anti-fascism, capital, class struggle, environment, Marxism, race, racism, revolution, socialism